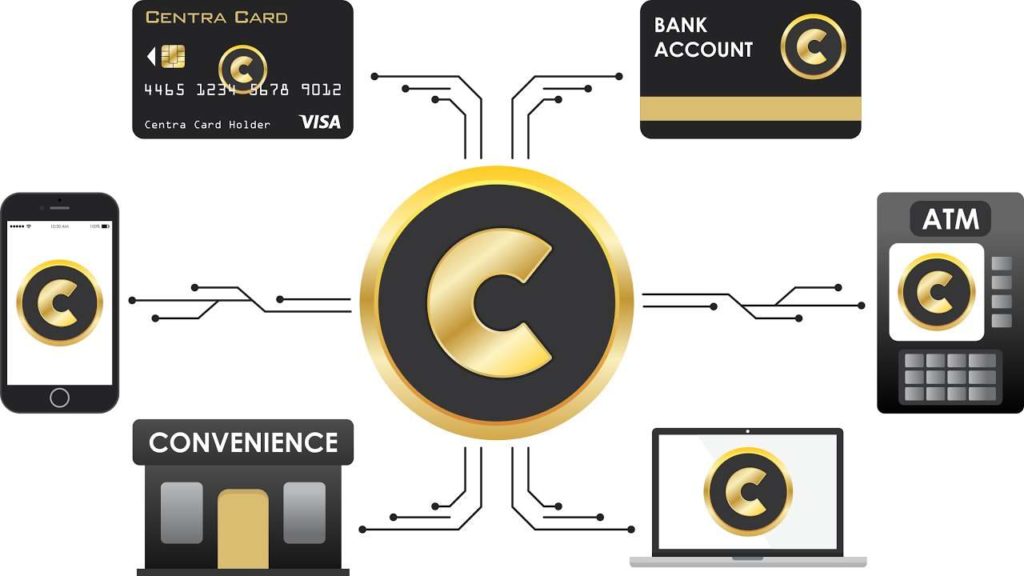 Since the start of Bitcoin and Blockchain digital form of money have been growing very rapidly and in 2016 World Economic Forum has gived Blockchain in top 10 emerging technologies.. As per there prediction Blockchain responsible for holding 10% of worldwide GDP by 2025. But many people dont know what is blockchain or how to use it, even persons who are somehow familiar with blockchain. Centra Tech here come with some relevent applications which can use as a mobile account to top up cryptocurrencies. Centra Tech makes combo of both fiat abd crypto into one product..
Cryptocurrency holders: Centra Tech's target every customer but it target cryptocurrency holders as main. This holders are frequent global clients and can take most advantage of Centra's CCE,"Currency Clearance Engine" and to get best exchange rates.
Fiat-only customers: Fiat currency holders want to leverage  low cost, speed, security and anonymity of the Blockchain framework because its better than paying high charges to conventional frameworks.
Regulatory environment: As the having lack of knowledge about how blockchain based startups and services works their services and ethics, people afraid to venture into.
Problems
Value lost in monetary translation: Every government keep accounts records in the country's local currencies. Foreign entity statements of accounts interpreted during cross border transactios. For ex. UK based company "pound" would have to translated into "dollars" by a US company. This procedure known as foreign currency translation. This transactions or value translations result of huge loss of financial value.
Ten-year high ATM fees: Banks charges ATM fees on many different basis like depend on place, for ex. if you are using ATM in Phoenix, Atlanta and Cleveland and living same , it will cost high fees but if you are living in Boston , it will cost low fees. Also banks charges some amount for maintenance charges.
Associated problems: Developing nations get benifited in 2015, 432$ billion worth of lifelines from remittances. This may change life of families  of any country.  But the frameworks which handle these remittances are appalingly wasteful.
Solutions
Centra smart wallet: A multi-asset Blockchain Wallet that is secure, insured, and connects to your Centra Card. Team developing good and simple to use wallet for compatible for iOS app store, play store and later on desktop/web. Users have to enter their information to be get active of wallet. This wallet is safe from hackers and theft. Centra smart wallet will connect with centra card, users can put limitations on their card like withdrawal limit and sending limit.
Centra Card: Centra cards will be available in two form one is Visa card for unitesd states users and second one is MasterCard for international users. you can get your card by requesting through centra wallet app. Almost every cryptocurrency are available in this cards. This card are accessible for more than 200 countries persons.
There was a five different cards will be available for users, Centra Titanium card, Centra black Card, Centra gold Card, Centra blue Card and Centra virtual Card. This cards have own specifications and features.
Currency Conversion Exchange (CCE) Module
Centra's CCE module are cordinated with all the stages and cards, though Centra is a API freindly platform. It makes utilizes our liquidity pool and stage to change over any upheld Blockchain asset to the fiat used at market value with 0% charges.
Centra announce token sale on september 19th 2017 and will end on  5th October 2017. Centra token ticker is CTR. 18M tokens are available for Crowdsale with maximum cap of 3K ETH. 200 CTR = 1 ETH
Team 
Contact Link
Website
Slack