Bitcoin Transaction Accelerator
There are many Bitcoin transactions are stuck because of heavy load on the network. But you can boost your bitcoin transaction by using following sites. Some sites are providing free transaction acceleration and some are paid. This is the only list of Bitcoin Transaction Accelerator. Paid transaction accelerator is most recommended.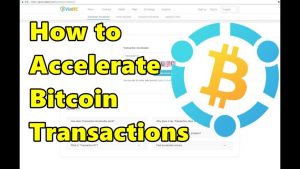 Personally, we not tested any site. So use your own risk.
Free Bitcoin Transaction Accelerators:
Migueltiu:-BitcoinTalk user offering free Bitcoin acceleration service. Visit here and post your Bitcoin transaction hash. (suggested)
ViaBTC:- Submit your tx hash and fill out the captcha and just click on submit for free button. (suggested)
AntPool:- Enter your TX hash/ID and captcha code then click on submit. (suggested)
FreeBTCtxAccelerator:- Enter your tx hash and click on accelerate.  SCAM
SpdyBit:- maybe not working. SCAM
Paid Bitcoin Transaction Accelerators:
BTC.COM:- According to their website your tx may take up to 13 min to get boosted. Fees vary depends on size.
ViaBTC:- ViaBTC is also offering paid tx acceleration service. You required to register and load funds to use their services.
Confirmtx:- Fees vary depends on size.