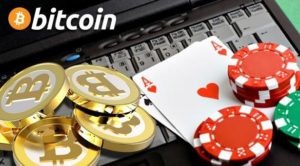 CoinDirect is Hong Kong based company. Cryptocurrency Gambling is getting more and more famous. In last some year online casino's are getting very popular, and the reason why it's become popular is because of blockchain technology, instant transaction, anonymity. But still there are some problems in gambling which need to solved out. The problem of transparency of house and high fees. Almost all casino's are saying they are transparent by using "provably fair game" but as per coindirect, casino's are not transparent as they have "power to hide" hide of important imformation with players.
Also there was one big problem to get solved, the transaction fees either it was deposit fee or withdrawal fee. With the recent transaction fee and time of transaction was increased, this is one more problem for small investors. There is need to be solved decentralizing casino management of all deposits and withdrawals.
 Nico Ami Lee says,

"The application platform of the upcoming projects presents the customer with the opportunity to manage, run and develop blockchain layer application. They can do this without the complication of building and maintaining infrastructure associated with developing an app,".
Blockchain developer Nico Ami introduced the Coindirect-an open source platform for online gambling where major cryptoassets and Bitcoins will be sent directly from players to players by eliminating third party. the mission behind project is to decentralized gambling experience further by moving casinos away from managing player's funds with help of well-established blockchain networks such as Bitcoin, Ethereum & BitShares.
Existing and the new casino's can save millions of money  by using new platform CoinDirect and new players can join casino's world with less efforts and low costs.
Some Main Advantages:
1. Complete transparency, therefore no need of additional auditing
2. Very low gambling fees
3. Full control of funds
4. Instant transactions
5. Direct money transfers from player to player & much more.
Till the 2015 Coindirect team planned to build a Blockchain PaaS company and in early 2017 the legal entity of company name Coin Direct LTD. was build. The headquarter of this company was located in Hong Kong and operated by team of 5 people and some supporting members.
The further development of the platform, will happen with the help of the crowdfunding campaign. Company may launch their beta version  for the platform on 15th OCT  and will start marketing campaigns for the platform from the 1st JAN 2018.
Coindirect has already started their Initial Coin Offering or ICO  1st April 2017 which was going to end on 31st aug 2017, 55 days are left from now. Total number of share or tokens are 6500 on Bitcoin network and the price per share is 100 $. Minimum share to sold is 3900 shares, if CoinDirect  fail to sell minimum share of 3900 till the ICO finish, all funds will be returned to participants.
The fifty four percent of money from ICO will be distributed to operations which included, development, project management and salaries. 10 percent will go to registration costs, lawyers ( Lawyers which deal with companies cases). For marketing 27 %  will available it includes bounty campaigns. Four percent will go to online traffic generation expenses. and rest of five percent will be available for safety use or unpredicted expenses.
Coindirect has a team of experts or professionals with the aim of changing face of online gambling. The founder of this platform is Nico Ami Lee was blockchain developer, Viktor Bekturganov Cryptocurrency investor, speaker, blockchain analyst and a adviser. Samuel Haidifi a Professional poker player and bitcoin enhusiast. Ronan Saeyong, IT security specialist with 10 years of experience in network engineering and network security.
Contact Link:
E-mail :  info@CoinDirect.io