Reality Clash is the world's first augmented reality combat game available for iPhone and Android mobiles. You can play anywhere and select any place as your battle field,this platform using real time geo targeting technology so players can see other players or their enemies real face by using camera, it's amazing something better than pokemon go. We can say it's a revolution in gaming world. Players can invite their friends and ca play private tournament or go full out street combat mode. As you get trained and clear more levels you will find more features in game. It's fun building own  headquarters, defences, own battle ground and destroying enemies land. Players can collect Reality Clash Coins by visiting gaming shops and can modified themselves by buying weapons, armor and health packs with coins.
Core features:
Location Based Augmented Reality:  By using real time geo location technology you can place players on map as you want. Also users can remove background's  with the help of 3D overlays and can show stylized versions of the real world buildings.
Dynamic Backend: To evaluate all players locations, actions and change the environment of game according to players by using dynamic BaaS .
Augmented Reality Gameplay: Users can enjoy game with real feeling of game environment AR mechanic system takes information from a GPS, WiFi, accelerometers and camera feed.
Integrated marketing opportunities: Framework for allowing adverts to be associated with real world locations and reward players who arrives at these place.
Reality Clash Revenue?
There are three vital ways how Reality Clash makes money.
In-App Purchase: Users can buy Reality Clash coins like RCC Gold and RCC Silver. RCC Gold will available during token sale and RCC Silver coin can purchased from mobile app stores when the game launches.
Trading Platform: Reality Clash will launch secondary market to buy and sell all armory & RCC Gold on Reality Clash platform.
Advertising: Advertisement of third party project on the app for ex. video advertising at each Gaming Point, it  generate huge revenue for Reality Clash.
Tokenized Armory Store
Players can buy armory from their online armory store name is ERC-20 armory. Some Exclusive weapons are available only for ICO token sale participants and maybe this type of exclusive weapons will not available again. This weapons are most valuable weapon on Reality Clash , you can earn money by selling this weapons at high price on the Reality Clash platform. For this token sale will held on 1st November 2017, all in-game content will be ERC-20 tokenized with a blockchain based trust list. You can become arms dealer in game to sell weapons at  good profit or use this weapons to get adnatage in game. Players can buy weapons at online store with their RRC Gold coins which will give you access to buy best weapons for you.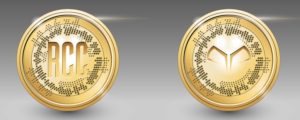 Reality Clash pre-sale will start on 1st Aug and will end  on 28th Aug. 100,000,000 RCC coins will available during the pre-sale.  Early birds can get 50 percent bonus.  Minimum investment is 25K USD.
Reality Clash ICO start on 29th Aug 2017 and will end on 29th Sept 2017.  Total 100,000,000  tokens will available for Reality Clash crowdsale. Early birds can get upto 50 percent bonus. Minimum ICO cap is 7500 ETH and Maximum is 15000 ETH. If any tokens left willl be burned. 70 percent of fund will use for development, 20 percent for marketing and 10 percent for operation. Tokens will distributed, 100,00,000 tokens for crowdsale, 40,500,000 bonus participants, 8,500,000 for teams and advisors and 1,000,000 for bounties.
Contact Link